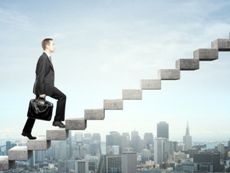 Perhaps your small business has been doing okay, or even pretty well. However, you are ready to take it to the next level. One small problem (actually not so small) – You are unsure where to start. The choices are overwhelming. Focus on social media? Focus on expansion? Focus on renovating the interior of the main office? What is a business owner to do? Hopefully, the tips that follow will help you gain a measure of clarity.
Get into Digital Marketing
Maybe you are already doing well with digital marketing, in which case, congratulations! For the rest of you, listen up. It is impossible to underestimate the importance of marketing online, and it all starts with building a Google-friendly website that has quickly loading pages and strategically positioned calls to action on various pages. Emphasizing mobile outreach is one tactic you need to practice along with offering informative content for your current and potential customers.
Start Online Reputation Management
Customers turn to online reviews these days before they make purchasing decisions. Your business needs to get into online reputation management to build a comprehensive base of fair reviews across many platforms and websites. For example, while Yelp does not allow you to directly ask customers for reviews, you can build awareness of your Yelp page by including the link to it in email signature lines and in the windows of a physical location.
Many other review sites such as Google do allow you to ask customers, but take care in framing the request. In an email, say something such as, "We would appreciate you letting other people know about the products and services we offer. Please take a few minutes to leave a review at the sites linked to below."
Of course, the above steps are next to useless if your business already has a stable of hugely negative reviews online due to shoddy customer experiences. You must be in a place where you provide good products and services before online reputation management begins to be useful.
Prioritize Current Customers
One way to drive even more business growth is to prioritize the customers you already have, as WSU Online explains. Retaining them is certainly cheaper than acquiring new ones, but another neat thing is that happy customers tell their friends and family about your business. So, for example, if you set up a loyalty program, your customers may turn around and tell their friends, "Hey, XYZ has a program now where all purchases come with a 5 percent discount as long as you buy a $20 membership card." Word of mouth is great.
Hit the Books
It may be time for you to go back to school. Popular online mba careers include marketing manager, which can be a boon to you as a business owner. You learn more about budgeting, pricing, and scoping out the competition. Best of all, school and program options are varied. You can get your degree online and work at a pace that allows you to focus simultaneously on your business and on your studies.
Your business may have tremendous potential. With strategies such as digital marketing and online reputation management, you can boost your customer outreach and help your company flourish.