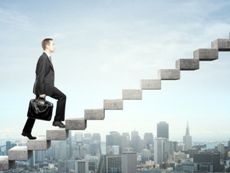 Perhaps your small business has been doing okay, or even pretty well. However, you are ready to take it to the next level. One small problem (actually not so small) – You are unsure where to start. The choices are overwhelming. Focus on social media? Focus on expansion? Focus on renovating the interior of the main office? What is a business owner to do? Hopefully, the tips that follow will help you gain a measure of clarity.
Get into Digital Marketing
Maybe you are already doing well with digital marketing, in which case, congratulations! For the rest of you, listen up. It is impossible to underestimate the importance of marketing online, and it all starts with building a Google-friendly website that has quickly loading pages and strategically positioned calls to action on various pages. Emphasizing mobile outreach is one tactic you need to practice along with offering informative content for your current and potential customers.